Farrell, Pennsylvania, a city built and then broken with the rise and fall of heavy industry, is set to become a hub for research that could unlock the medical secrets of the marijuana plant.
On the site of the former Sharon Steel Corp., FarmaceuticalRX has a cultivation center and laboratory as part of a sweeping plan to research cannabis. Company officials hope their effort will help rebuild the region and this slip of a town, which in February emerged from a state program for financially distressed municipalities after more than 30 years — longer than any other community in Pennsylvania.
"The whole model is to replace industries of the past with industries of the future," said Rebecca Myers, founder and CEO of FarmaceuticalRX.
Myers said the company was thoughtful when it selected a location. "We are taking these old industrial buildings, and we are cleaning them and repurposing them into a state-of-the-art pharmaceutical business."
Across Pennsylvania, marijuana is now the darling of well-funded entrepreneurs, elected officials seeking opportunities for economic revival, and people with chronic medical conditions looking for alternatives to traditional pharmaceuticals.
The federal government considers marijuana illegal, and there's limited research on its use, but that hasn't stopped a burgeoning industry with a high cost of entry. In Pennsylvania, grower-processor license applications alone required proof of $2 million in capital and a $10,000 fee.
A little more than a year after medical marijuana first became available here, the state has awarded all 50 dispensary and 25 grower-processor permits for medical marijuana. More than 134,000 patients have registered for the medical marijuana program. And this year, more companies will be permitted to grow and sell cannabis, so state officials do not anticipate shortages, said Nate Wardle, press secretary for the Department of Health.
In Johnstown, Hanging Gardens took over a former Bethlehem Steel building and is slated to cultivate plants. It was one of 13 companies awarded a grower-processor license last year, including FarmaceuticalRX, Maitri Medicinals, and operations in Erie and Bedford counties. A dozen companies already had licenses, including PurePenn in McKeesport.
~
"The whole model is to replace industries of the past with industries of the future."
Maitri is building a structure in RIDC Industrial Park in O'Hara, where it will have about 45,000 square feet of cultivation space. Maitri's building won't be complete for several months, but parts could be operational in the late spring or early summer so it can begin growing plants. CEO Corinne Ogrodnik said the company hopes to harvest late this year.
Meanwhile, Maitri operates a dispensary in East Liberty in a former doctor's office, and a Uniontown dispensary is in a building the company renovated. Maitri has about 35 employees between the two locations.
"We wanted to contribute to development, economic opportunities, and community development," said Ogrodnik, who grew up in the South Hills. "This is really the beginning of a new industry and we are on the forefront of it."
And that industry is good for Pennsylvania's tax rolls. Medical marijuana sales topped $130 million since the program began in February 2018, and a 5 percent tax on the sale of marijuana to dispensaries generated about $2.2 million as of March 31, according to the state Department of Revenue. The state projects the program will bring in more than $20 million in taxes and fees in the 2019-2020 fiscal year.
Eventually, some of that money will fund programs to help people pay for medical marijuana, research, drug abuse prevention, counseling, and more.
Despite the rapid growth in medical marijuana, the cannabis industry in Pennsylvania is just getting started. By 2020, the state is projected to have the fifth-largest medical cannabis market in the nation at just under $1 billion, according to New Frontier Data and Arcview Market Research.
And that's not considering the potential for legalization of recreational marijuana. Last month, two senators unveiled a proposal that would legalize marijuana for recreational use.
After being sworn in in January, Lieutenant Governor John Fetterman hit the road for a listening tour to gather public opinion on recreational legalization in all 67 counties.
"People are engaged and passionate about this," Fetterman said in March. "I am in an earnest, sincere discovery mode to see where everyone's at."
~
"If someone has been to a doctor and they've been prescribed opioids, and they're not helping or now they're addicted, medical marijuana is not the first choice, but it is another tool in the toolbox."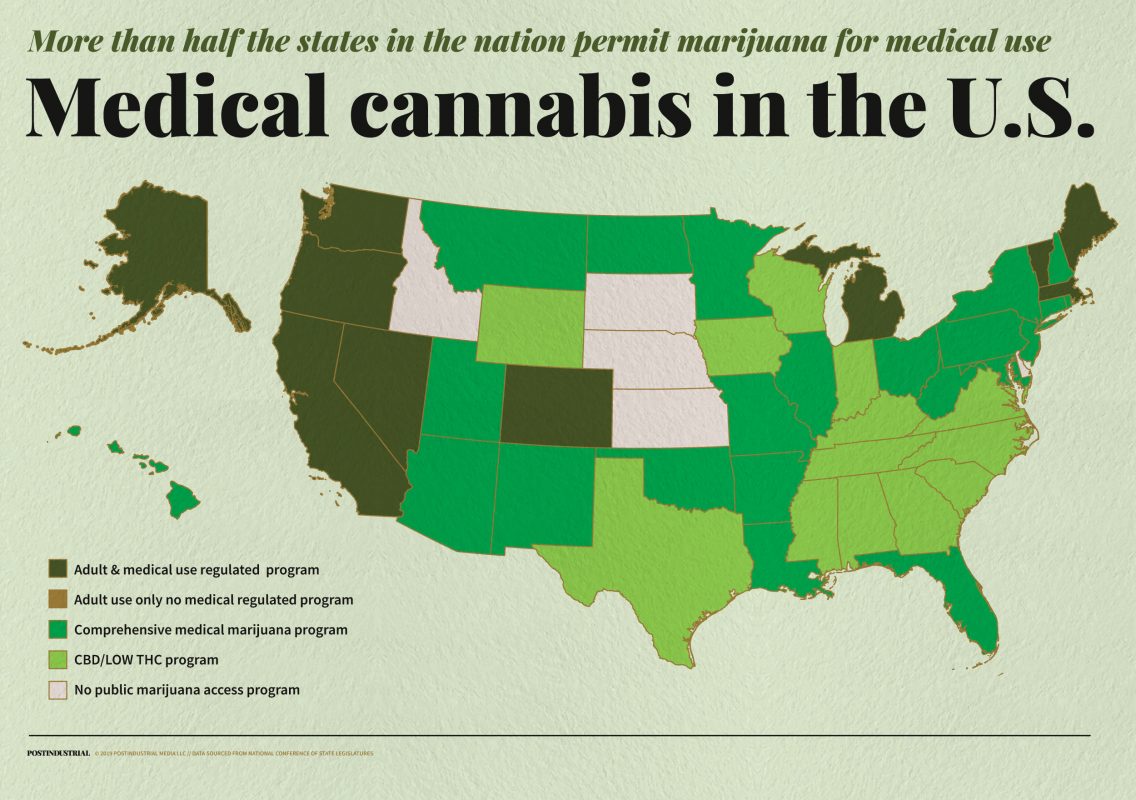 According to Gallup polls, two in three Americans support legalizing marijuana. Ten states and the District of Columbia allow recreational use, and more than 30 states allow marijuana for medical use, even though the federal government classifies it as a Schedule 1 controlled substance with high potential for abuse, in the same category as heroin and peyote.
Out of more than 40 counties Fetterman visited as of April 18, most have spoken in favor of legalization, according to Fetterman's spokesperson, Christina Kauffman. The comments — from listening tours and online — will become part of a report to help inform policymakers, she said.
Meanwhile, access to medical marijuana is on the rise throughout the state. By the end of the year, a dispensary will be open in most counties.
"We want to make sure that patients have medical marijuana close to home," Wardle said, adding that about 80 dispensaries are expected to be open by year-end.
In addition, more treatable conditions may be added to the list of 21, which includes post-traumatic stress disorder, cancer, and multiple sclerosis. Secretary of Health Rachel Levine will decide whether to approve recommendations from the state's Medical Marijuana Advisory Board to allow medical marijuana for Tourette's syndrome and anxiety.
Pennsylvania also allows some patients to get a medical marijuana card as an alternative to treat pain.
"If someone has been to a doctor and they've been prescribed opioids, and they're not helping or now they're addicted, medical marijuana is not the first choice, but it is another tool in the toolbox," Wardle said.
But medical marijuana is not an option for those who cannot afford it out of pocket; insurance doesn't cover it. In Pennsylvania, a portion of the money from taxes is to fund programs that will provide financial assistance to some patients, but no such program exists yet.
Prices for medical marijuana products vary, depending on the condition, frequency of use, and type of product.
At Maitri Medicinals' dispensaries in Uniontown and East Liberty, they've treated patients with cancer, Parkinson's, Crohn's disease, and more. Each location sees about 80 to 120 people per day, Ogrodnik said.
"We make a concerted effort to keep prices at or below black-market prices to encourage people to become legal consumers, and we also try to offer specials," she said, noting that veterans qualify for a 10 percent discount.
Erik Asher, 50, an Army veteran on a fixed income, learned how to make his own medicine using the cannabis plant.
The Penn Hills man, who said he has a medical marijuana card for post-traumatic stress disorder, uses a hydraulic press with heated plates to extract the active components of dried marijuana flowers. The result is rosin, a sticky concentrate, which medical marijuana users like Asher are permitted to vape.
He can't sell the rosin. However, he offers instructional videos on YouTube and classes for free. He also held demonstrations in March during an event at the Monroeville Convention Center, he said.
~
"I'm trying to get rid of the 'stoner' stereotype. You can medicate and still be effective in your life. I can do what I do because this plant allows me to."
"It helps people like me stretch my dollar," said Asher. "I'm trying to get rid of the 'stoner' stereotype. You can medicate and still be effective in your life. I can do what I do because this plant allows me to."
And as medical marijuana use spreads, Pennsylvania is pushing ahead with a research agenda by allowing medical schools to partner with companies such as FarmaceuticalRX, even though the federal government considers the drug illegal.
The Health Department awarded eight licenses for academic clinical research to Penn State College of Medicine in Hershey and the University of Pittsburgh School of Medicine, among others. The state later this year could award licenses for clinical registrants — those that will grow marijuana to supply those centers.
FarmaceuticalRX is working with Penn State and Case Western Reserve, and is in talks with several others to conduct research, Myers said. With Penn State, it is conducting cultivation research.
"The reason we want to do all this research in growing all the plants is because it helps us, when we do studies, to learn how the plants are going to interact with the human body," said Lindsey Snyder, vice president of research and development for FarmaceuticalRX. "There are more than 100 cannabinoids and other substances that can influence the effect of medical marijuana, and we need to better understand that and then start to ask, 'How do these affect different patients?'"
Myers is optimistic that research here will have an impact beyond the state's borders.
"[Pennsylvania's] program is going to have long-lasting effects on state research, national research, and potentially, globally," Myers said.
On a smaller scale, in Farrell, Mayor Olive McKeithan has high hopes for the city of about 5,000 that recently left the state's Act 47 program for distressed municipalities.
"It was time to come out," said McKeithan, who was elected mayor in 2007 and is seeking a fourth term. "Farrell has such a stigma and that stigma needed to be lifted."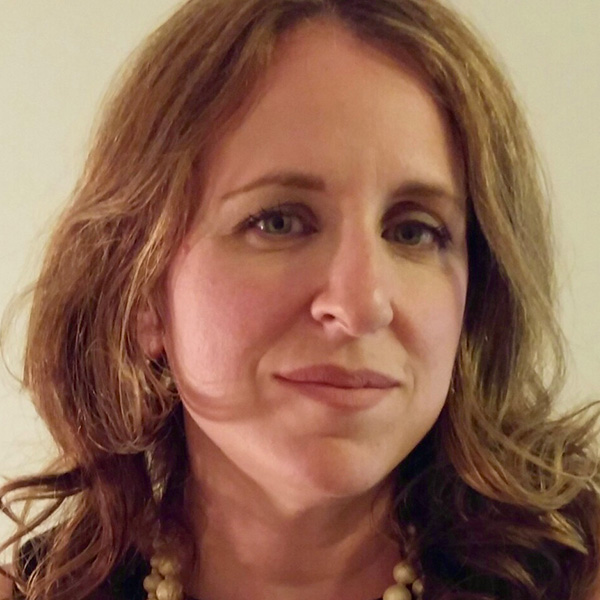 Kimberly Palmiero is CEO and Editor-in-Chief of Postindustrial. She also is a senior editor for iGeneration Youth and immediate past president of the nonprofit Press Club of Western Pennsylvania. A small business owner, she also was a managing editor for Trib Total Media. She is based in Pittsburgh.
More Stories from Postindustrial