March 8, 2020
Prove Me Right
Can we fulfill the (other) Pittsburgh promise?
~
By Dan Law 
I wonder if Pittsburgh can capture its Big Opportunity™, a combination of generationally-rare circumstances which can help our city grow and prosper beyond comparison. By allowing ourselves to capture this opportunity, we have to get used to embracing Next Big Ideas™. It's a tall task, but hear me out.
The last decade has ushered in growth and elevated status for Pittsburgh — likely not seen since our heavy industrial heyday of more than a century ago. We've been America's Most Liveable City, America's Best Food City, America's Smartest City, or some variation thereof, and so on. I moved to the city in 2010 and I could literally feel the energy in my bones.
These accolades really do give off a sense of pride and that oh-so-yearned-for external validation that allows for Pittsburghers to beat their chests a bit.
All of this has given the city something it didn't have for decades: promise. But promise is like potential — it's what you do with it.
Some would argue we've done quite a bit with that promise — and perhaps have sufficiently captured this Big Opportunity.
Billions of dollars have flooded into the region. Entrepreneurs are launching new ventures here. New construction is changing the landscape of our neighborhoods. Driverless cars navigate our streets. Young people are giving it shot here. A Pittsburgh startup is talking shit on San Francisco billboards. Carnegie Mellon University and the University of Pittsburgh continually dunk on global higher education, writ-large. A Pittsburgh company will send payloads to the moon. Pittsburgh professional sports have won four championships in the last decade or so (we're still waiting on the Pirates to show up this century).
Impressively, we've also held on to everyone's attention long enough to say we're no longer plucky underdogs. We've cemented our place at America's cool kids table.
And for those who have not enjoyed the fruits of this promise (and there are many), there is a common refrain: "Yeah, we're America's Most Liveable City™— but for whom?" 
It's a more than valid question. Here's a take on that. I'd add to that: "So, what's next?" 
Seriously, what are we going to do next? What's the plan? Is there a plan? After all of the celebration and accolades, there has to be something more than…this.
I ask this because this has fallen short of its promise. For many. And I don't think I have to travel far to find many in my generation that commiserate. 
And, I ask this not as a contrarian, but as someone who loves Pittsburgh — warts and all. I'm not even from here but this city has given me everything.
My wife is from Pittsburgh. I bought my first house here. I went to college and graduate school here. My first real job was here. I built my career here. And while I started living in the East End in my mid-20s, I feel like I grew up here. I've gained lifelong friends — family, really — here.
And I understand that my ascendance has benefited from the fact that I look like a lot of the people who are in positions of power and influence here (I'm a white guy).  
Factor in that our population is declining, we're still working on that talent attraction thing, the air is bad, some consider Pittsburgh a tale of two cities, and we're one of the least ethnically diverse cities in America. Those added touches give that seasonal IPA a bit of a sharper aftertaste — and that dude with the high-and-tight/waxed-beard combo drinking it next to you looks less and less like a progressive urbanite and more and more like a disconnected jerk.
So, when I say, "So, what's next?," I do so with optimism.
Big opportunities excite me. So do big ideas. Modern Pittsburgh has a lot of potential for both. And The Big Opportunity orbits around Next Big Ideas, that, in turn, form a type of trap for it. As a result, opportunity stays here. It can't get out. Theoretically.
But fear not, yet. It's not like Pittsburgh can't come up with big ideas. And I honestly don't think we've jumped the shark…yet.
There is Next Big Ideas pedigree here. We basically incubated the last industrial revolution, and we're finding ourselves at the forefront of the current one. 
That said, we've entered an era that demands something more of cities and its people than a sense of nostalgia, good food, affordable rent, and wokeness from its affluents.
The world is shifting beneath our feet. As a society, we're facing incredible economic and social disruption by some of the proliferating technologies that Pittsburghers are building. This Fourth Industrial Revolution is already shaping and changing our lives, and sometimes, we barely notice it — even while we fuel it (our data is now the most valuable commodity on the planet, even more valuable than oil and water). All Pittsburghers must own up to this very real reality, as everyone else must do.
Here are a few things to chew on.
Pittsburgh talent is creating and building new waves of advanced technology and automation that will fundamentally shape the world. Can we do this the right way?
That's a big idea.
As perhaps the most successfully transformed city in the Rust Belt, can we lead a regional transformation that brings sustainable wealth, prosperity, talent, and 21st century competitiveness for all that rivals the world's elite?
That's a big idea.
Can Pittsburgh be a global leader in creative economy — offering the types of knowledge and information jobs that will define the remainder of the century?
That's a big idea.
Can we be a global model for accessibility across sectors — housing, economy, policy, learning, and more?
That's a big idea.
There are many  more. 
And when I feel discouraged, I think about people like Knotzland founder Nisha Blackwell, chef Jamilka Borges, digital innovator Jordon Rooney, Open Field founder Justin Forzano, Partnership to Advance Responsible Technology co-founder Kenny Chen, Black Tech Nation CEO Kelauni Cook, entrepreneurs Anthony and Joe Vennare, Bit Source managing member Rusty Justice, and those Fresh Fest dudes with the podcast (*WINK*). And there are a lot of super smart people in Oakland cooking things up. 
They — and many others — are all Next Big Ideas people.
Plus, famous movies still film here. Andy Warhol was a yinzer. The late Anthony Bourdain saw it fit to tell us about ourselves. Teenie Harris. "Mindhunter." Fresh Fest, again. Debatably good food. Bloggers. (Kind of) influencers. They're all here.
Still, the Big Opportunity™ and the Next Big Ideas™ that capture it are mired in change, tension, disruption, and unpredictability. The good news is, we have the talent — and possibly the vision — to see things through.
We can do it. It's Pittsburgh, after all.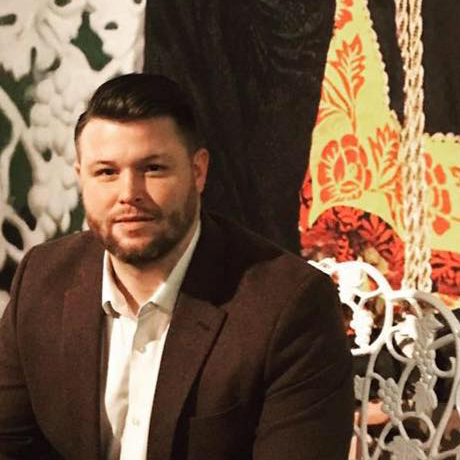 Dan Law is a cofounder of Postindustrial and currently serves as the director of advancement at The Andy Warhol Museum in Pittsburgh. He is also a cofounder and board member of the nonprofit Partnership to Advance Responsible Technology. He lives in the Stanton Heights neighborhood in Pittsburgh's East End. He grew up in Northeast Ohio.
More Stories from Postindustrial