September 1, 2019
Elias Khouri
Pittsburgh's Jimi Hendrix
is only 18
~
Story by Michael Machosky // Photos by Jill Farrar and Steven Matto
When a teenager tells you that they want to be a rock star (with guitars! In this day and age?) it's best to kind of smile and nod.
Good luck with that, kid. Have fun.
Except Elias Khouri, 18, of Pittsburgh's Polish Hill neighborhood, is pretty much doing it. In Pittsburgh, at least, this is as close as it gets.
The slim guitar-slinger with the giant globe of hair has already played the biggest venues in town, from the Three Rivers Arts Festival to Heinz Field (at a rib festival), to PNC Park (at a beer festival).
And he knows where he wants to go.
"I would say my end goal is to play Madison Square Garden," Khouri said.
Khouri has got an unusually firm grip on his musical niche. It's a big one.
"Funk, soul, and rock 'n roll," explains Khouri.
But learning to play guitar was quite literally a challenge.
"I got my first guitar when I was 13," Khouri said. "My dad made me a bet of $100 that I couldn't learn Eddie Van Halen's solo to Michael Jackson's 'Beat It.'"
He learned it.
"I would say my end goal is to play Madison Square Garden"
~
Carlos Santana and Jimi Hendrix are major inspirations, but also some lesser-known classic rockers like Alvin Lee of Ten Years After and Jeff Beck. Eddie Hazel of Parliament-Funkadelic is another. No, these are not household names to teenagers today.
"Most of my friends have never heard of those artists," Khouri said. "I've been getting them to open up to different types of music, and seeing where 'their music' came from, which is blues and funk."
Sometimes, people recognize him while grocery shopping at Giant Eagle. If that's not Pittsburgh rock star status, nothing is. Even the Pirates are fans, he said.
"When I played at a luncheon for the Pirates, they heard me play guitar and said, 'Hey man, it would be cool if you could come up with the anthem for us.' I created a song called 'Friday Night Rocks,' and I'll be playing that soon at some of the games at PNC Park."
He'll be attending Point Park University in Pittsburgh this fall, and said his focus will be studying sports, arts, and entertainment.
"With that, I'll have the knowledge to put on events, festivals, and concerts, and further my intelligence of the music industry so I can play bigger gigs," Khouri said.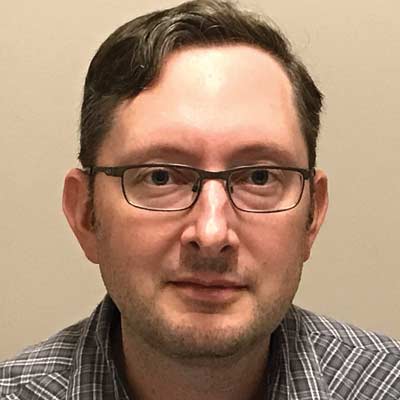 Michael Machosky is a writer and journalist with nearly two decades of experience writing about everything from food to film, art, travel, books and music. He lives in Greenfield with his wife, Shaunna, and their son.
More Stories from Postindustrial