august 25, 2019
Humayoon Babur
A traveler and storyteller passes through Postindustrial America by way of—and on his way back to — Afghanistan
~
By Matt Stroud // Photos by Martha Rial
"Voices" welcomes notable people to Postindustrial America and asks why they've decided to live here. Humayoon Babur is a Kabul-based freelance journalist whose work is often published by the Pasbanan Media Group. In summer 2019, he landed in Pittsburgh when the Daniel Pearl Foundation and Alfred Friendly Press Partners — which provide fellowships to journalists from South Asia and the Middle East to work in U.S. newsrooms — placed him on staff with Park Point University's Center for Media Innovation and at the Pittsburgh Post-Gazette.
What have you learned about journalism in your travels outside of Afghanistan, and specifically in your journey to the United States?
BABUR: I think the Alfred Friendly Press Partners Fellowship program is very useful because it connects journalists like me to other journalists around the world and lets us share what we've learned. Over my entire career as a reporter, I have been focused on war-related news. Here, I realized that I need to expand what I do, help people to understand that Afghanistan and the Afghan people are more than the wars that have been waged there. I learned that I should report more about economic development in Afghanistan, businesses, and other positive aspects of society. I and other media colleagues have been neglecting the vital parts on reporting from a war-torn country — the aspects of society that do not center on war.
Why is that important?
I want to make Afghanistan a better place. Reporting about things beyond war will help to strengthen nation-building and revive the sense of brotherhood among various ethnic groups. We need to understand what kinds of economic development are occurring, how agriculture can improve, how we can eliminate poverty, provide food security, and educate people about climate change. As we understand more, we can promote peace instead of war.

What is your most memorable experience reporting in Pittsburgh? Can you tell me what the assignment was, what sorts of answers you received, and how it made you feel?
It was my first assignment for Point Park's Center for Media Innovation. The director, Andrew Conte, asked me to go onto the street, into Pittsburgh's Market Square district, and ask people I encountered, "Is America at war in Afghanistan?" Though I was uneasy about it, I did it. I got 10 broken and brief responses, most along the lines of, "I don't know," or "I have no idea." One woman actually told me "Fuck you!" Did they think I was begging for money? I don't know, but it was disturbing.
I was shocked and disappointed. Pennsylvania has a lot of veterans. It deployed sons and daughters to the battlefield, to Afghanistan. Only later did I come to realize that the Afghan war is the longest and most costly war in the history of the U.S. But the people who live here—in my limited study—seem not to care about it at all.
If you had to offer a message to the people of Pittsburgh, what would it be?
If you want to attract more tourists and motivate businesses to come to your city, don't be selfish and don't be arrogant. And if you really want to build a globalized community here, you need to actually believe in multiculturalism and be open to people who are different from you. Be social, be open-minded. Don't just think that everybody from another country has comes to your city to get asylum or be resettled as a refugee. That notion is absolutely wrong.
PERSONAL
Humayoon Babur
Born: 1985
Kabul Province, Afghanistan
RESIDENCE
Downtown Pittsburgh
EDUCATION
Nangarhar High School and Mai Omar High School – Jalalabad, Afghanistan
MASTER'S DEGREE
President Park Chung Hee School, Yeungnam University, Republic of Korea
WORK
United States Agency for International Development, The Associated Press, Pittsburgh Post-Gazette
LOCAL FAVORITE
China Buffet King, Noblestown Road in Pittsburgh's Westwood neighborhood
Matt Stroud, an accomplished journalist and book author, is a former staff writer with Bloomberg and the Associated Press who has written for Esquire, Harper's, BuzzFeed, The Atlantic, and The New York Times.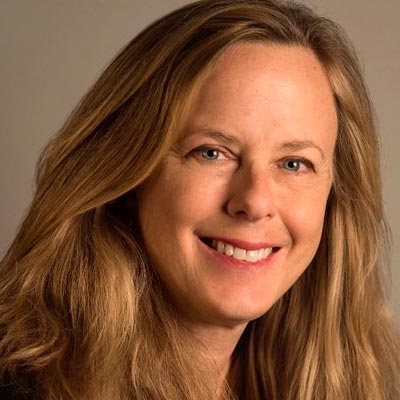 Martha Rial is an independent photographer based in Pittsburgh, Pa. She is the winner of 1998 Pulitzer Prize for Spot News Photography her photographs of Rwandan and Burundian refugees.
More Stories from Postindustrial