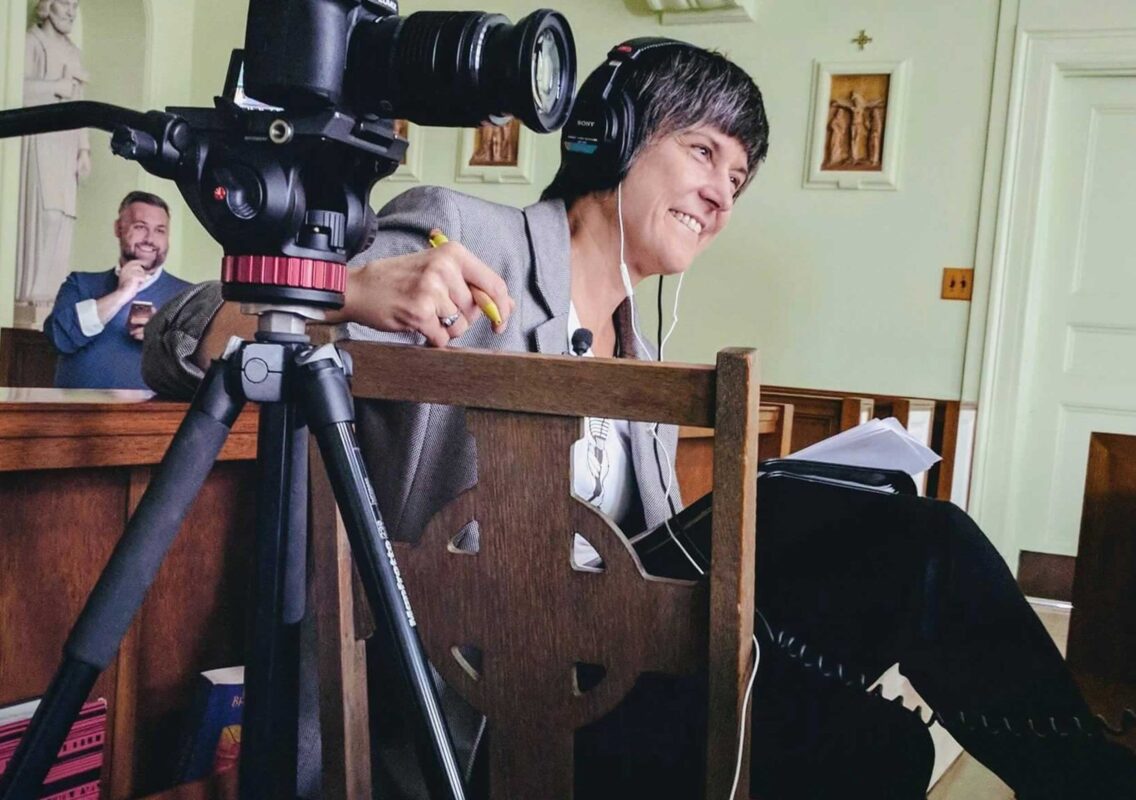 December 1, 2019
Jennifer Szweda Jordan
A journalist and caregiver finds a new career in Postindustrial America with a groundbreaking project that produces media for and by people with disabilities.
Jordan is publisher and founder of Unabridged Press.
~
By Kimberly Palmiero
How did you develop the concept for Unabridged Press?
Jennifer: I founded the company in 2015, after I quit my job. I quit my job with the intention of working on podcasts but I did not know what that meant and then I was working with people with disabilities and then it came together. 
I initially met Erin (Gannon) on the bus but where I got to know her was as a direct support professional in her home at the Emmaus Community of Pittsburgh. And that's when she asked about doing radio work.
The first piece I did with her, she interviewed her personal trainer. That video was in September 2017.
Why is this project important?
First what comes to mind is, It's gratifying to me is because it's fun and it's hard. 
I love challenges and this is the hardest and the most edifying thing I've ever done. It brings together everything I love to do. But also, I feel like I have not always fit into whatever I'm doing. So I can relate. 
In terms of where people come from and their perspective I think there is a lot of classism and other kinds of barriers that I want to help break down.
What have you learned working on this project?
I am more and more aware of the untapped capacity of human beings not because of their own laziness but because of the constraints of no ramp or not enough support in the home, for example. 
I'm more aware of human potential and their creativity and the hunger. That's a big thing. I would have given up after the first episode because it was so hard and Erin was so nervous. But as soon as Erin left she said let's start interviewing people on the street and I said oh no, but her insistence and her hunger, and that's something I think so many of us don't have. 
Erin loves to go to meetings. There's this picture of her at a meeting and she is smiling. She is the only one. Why? She's had a lifetime of not being included. And she's so happy. But we are included and we don't even realize it. We lack gratitude for it. And Erin saying she wanted to interview people on the street—I couldn't get students to do that for the longest time. And she did.
What is your most memorable experience working on this project?
One moment was when Erin and I went to the Golden Quill Awards this year. She didn't know if she was going to win. When they started playing her story I was so shocked and my aunt was there and who has been with me for everything and I covered my mouth shocked and Erin jumped up and screamed and ran across the room. And it was 'Oh, this actually going to be more than I thought it was.'
What's next for this project? Do you have plans to expand it nationally?
I (am interested) in learning how we can replicate what we are doing here for people throughout the country, and online, how we can do some online classes that Erin can be involved in and help lead.
Tell us about All-Abilities Media.
This project receives foundation funding to host workshops specifically for people with disabilities to learn media skills. We also are producing a culinary episode, developing formats, and doing entry-level production. And we are applying for more foundation funding (to build on) the programs.
What is the big next thing for Unabridged Press?
Developing more episodes in addition to diversifying our revenue stream with advertising, particularly targeting ad sales to companies that work with people who have disabilities. Working on business strategy for the LLC and we want to do marketing production, what we are doing now, except for clients. 
We also (across the board) want to produce fully accessible content that has captions and audio descriptions.
Any final thoughts?
At the core of everything I do is a commitment to social justice modeled on Jesus' witness as understood in the liberation theology model in the Roman catholic tradition, and Catholic Worker personalism/Christian anarchy/subsidiarity principles. 
I make the commitment annually to the Sisters of Humility of Mary—to carry out their charism in the world, and specifically I've chosen to live out the instruction from Micah 6:8… "Act justly, love mercy and walk humbly with God." The humility is the hard part.  
I'm going to work on a book and go on writer's retreat in January. It's going to be my personal, professional, spiritual journal.
PERSONAL
Jennifer Szweda Jordan
Age: 49
Dormont
Residence
Scott Township
EDUCATION
Seton LaSalle Catholic High School, Mt. Lebanon, Pa.
English, Christopher Newport University in Newport News, Va.
WORK
Jordan previously worked for The Associated Press, and freelanced for NPR. She also hosted The Allegheny Front, a news program in Western Pennsylvania.
Their work has garnered several awards. "Look Who's Here!" founding host Erin Gannon won a Golden Quill Award this year for "A Wonderful Life': Raising a Child With Down Syndrome," in which she interviewed her parents. The program also won a Quill last year.
Jordan received an Art of Inclusion Award through the PEAL Center this year and an ACHIEVA Yvonne Zanos Excellence in Media Award in 2018.
An offshoot of Unabridged Press, All-Abilities Media, is grant-funded initiative that is a project of Point Park University in downtown Pittsburgh. Jordan now has recording space at the Center for Media Innovation on campus.
Find her work on SoundCloud and on YouTube.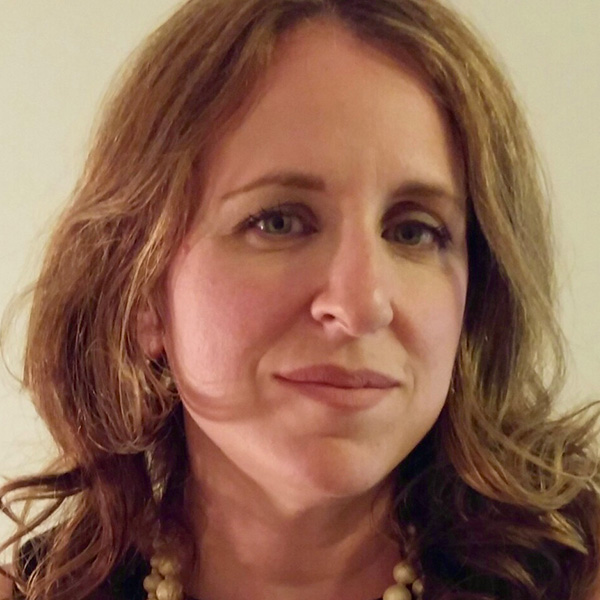 Kimberly Palmiero is CEO and Editor-in-Chief of Postindustrial. She also is a senior editor for iGeneration Youth and immediate past president of the nonprofit Press Club of Western Pennsylvania. A small business owner, she also was a managing editor for Trib Total Media. She is based in Pittsburgh.
More Stories from Postindustrial