Postindustrial Media is your eyes and ears on the Rust Belt and Appalachia, a region we call "Postindustrial America."
We produce a quarterly magazine highlighting the region in excellent reporting and vivid photography. We also provide regular updates online and a series of informative and entertaining podcasts. 
We follow the Society of Professional Journalists' code of ethics, found here.
We added our own guidelines to share our process with you. Read it here, and ask any questions in the document. 
What is especially important to us: Engage people in meaningful conversations that provide insight and actionable information to help create more prosperous and equitable communities in our region.
Where do you get your stories?
Some, we write and report in-house. Others, we ask journalists who are closest to a story geographically or have a special area of expertise to report and write. Our newsletter points readers to stories produced by newspapers and public radio stations in our region. We also republish news from some nonprofit media outlets such as ProPublica, Spotlight PA, The Center Square, and Wisconsin Watch.
On visuals, we're proud to highlight the work of individual photojournalists and collectives, such as American Reportage, featuring some of the best image-makers in the country. Look for their photographs on our site more often. 
We also highlight the work of Boyd's Station, a nonprofit in Kentucky that helps emerging visual artists chronicle the American experience.
From emerging and aspiring journalists, you may find stories from iGeneration Youth, a by-youth, for-youth media outlet that highlights contributions by students from all over the world.
We highlight podcasts in our audio network from Sorgatron Media and Epicast, two valued and trusted producers who have created a vibrant community of audio podcasts in the Pittsburgh area. 
We also are proud partners of the Pittsburgh Media Partnership, led by Point Park University's Center for Media Innovation and made possible with support from Pittsburgh's foundation community. This collaboration brings together media outlets in Western Pennsylvania to pool resources for the good of all.
How do you select story topics?
We favor stories that have not been written about elsewhere. We also favor stories that can help identify a problem people otherwise would not have known — in hopes of creating awareness, and possibly, a solution. 
The following areas will be given priority: Investigative journalism, sustainability, reuse of spaces, fascinating stories about "places," future of work, veterans, profiles of innovators, health & wellness. 
Stories with broad general appeal from any of these areas may be considered: Pennsylvania, West Virginia, Ohio, southern New York, Illinois, Wisconsin, Michigan, Indiana, North Carolina, Tennessee, and Alabama. 
Who can contribute? Short answer: JUST ABOUT ANYONE
We seek contributions in three ways.
Journalists

with a demonstrated expertise and experience in an area relevant to their story — words, images or multimedia, should pitch us using

this form

. 
Students

throughout Postindustrial America. We want to help you published. We are willing to work with you and your professors to bring one of your stories to our quarterly magazine or website, through mentoring and editing. Please contact us at

editorial@postindustrial.com

for more information.

Everyone else:

We encourage

ANYONE

to submit a first-person column to us. We call this feature

VOICES

and if you have an idea — please let us know. We want to hear from you — especially if you feel like you haven't been heard. We're also editors, and we like pulling the stories out of people. If you're not confident in what you'd like to say or how to say it, email us. Perhaps we can help. These are not "letters to the editor." This is: write what you know. We do avoid political columns. Also, not every submission will be a fit. These pieces are 800 words or less. See an example

here

and

here

. Please email us at

editorial@postindustrial.com

if you'd have an idea you'd like to discuss.
I have a news tip but I don't want to give my name….
You don't have to give us your name. Use WhatsApp, a free messaging app owned by Facebook, which allows you to communicate directly with us anonymously. You can message us by searching for our name, Postindustrial.
What is an example of a strong tip? Specifics — more than just a hunch — that there's a problem. We ask the question: What is not working as it should be as it applies to the public good? How should it be working? 
We cannot promise that each tip will turn into a story. Some tips are difficult to prove. But we will follow the information and we will respect your privacy.
If you'd like to speak with us directly please email editorial@postindustrial.com and we'll send you a phone number to call.
---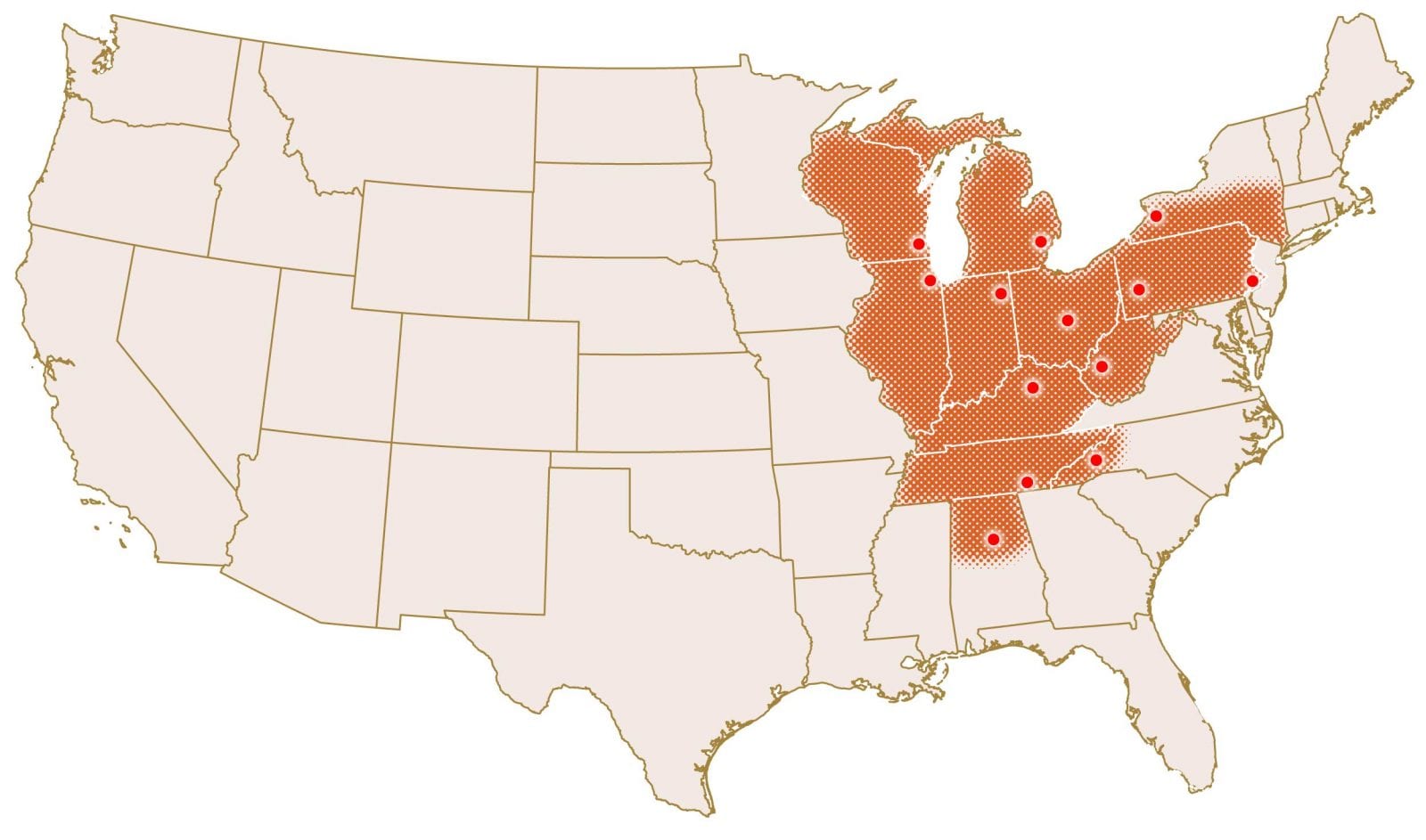 Postindustrial America Veterans Map