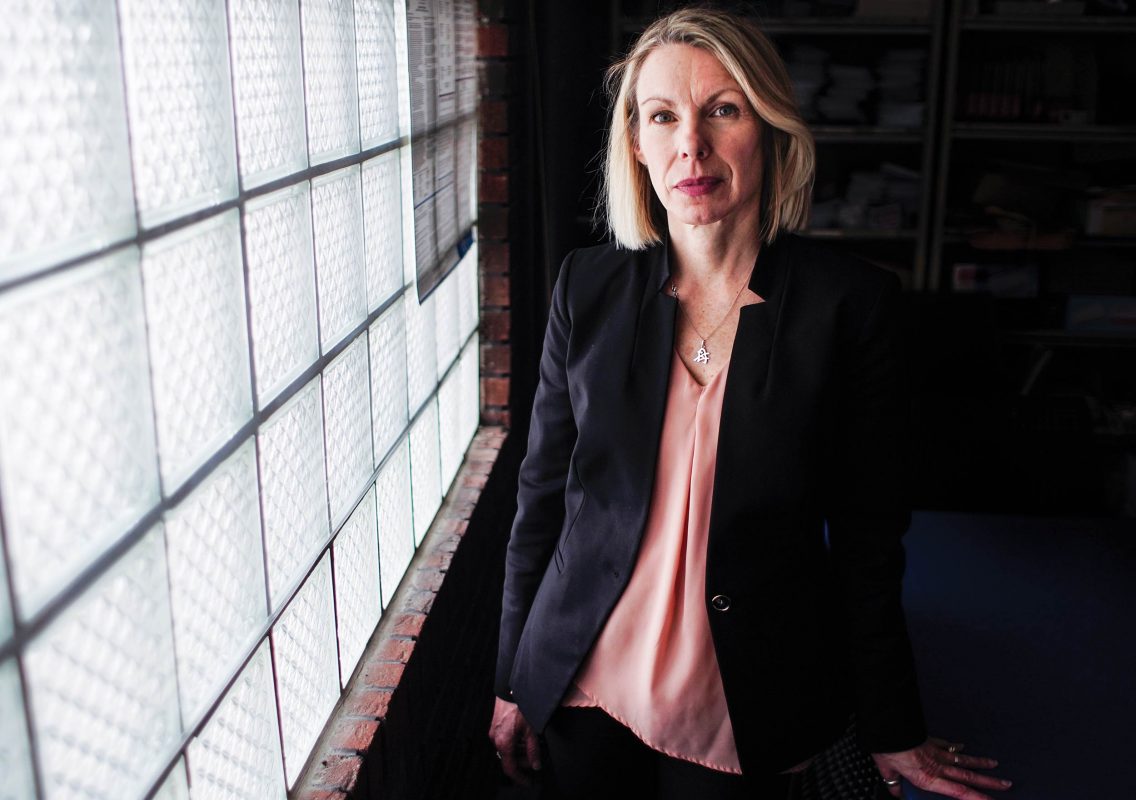 MAY 19, 2019
Between Buffalo & Birmingham
Abortion providers hundreds of miles apart face similar obstacles, despite state efforts to hinder or improve abortion access
~
BY LUX ALPTRAUM // PHOTOS BY LIBBY MARCH
Editor's note: This is one of two long-form stories that appear in the very first issue of Postindustrial magazine. When we greenlighted it in January, we were curious about writer Lux Alptraum's idea — looking at abortion access in Buffalo, New York, and Birmingham, Alabama, and how that access changed in the wake of two separate incidences of violence. In Buffalo, abortion rights advocates and lawmakers worked to shore up protections to ensure the right to choose. Alabama's Legislature repeatedly passed laws limiting access to safe abortion in the state.
Alabama this week passed a law banning abortion at every stage of pregnancy. It does not include exceptions in the case of rape or incest, only when the mother's life is at serious risk. Doctors who perform the procedure could be charged with felonies and face up to 99 years in prison.
Alptraum's piece is precisely the sort of story we aim to tell about Postindustrial America. What we did not anticipate was how very relevant it would be by the time we published it.
Read on for Alptraum's whole story about abortion access between Buffalo and Birmingham.
When the Democrats took over the New York State Senate earlier this year, liberal activists cheered. For decades, a divided Albany stymied progressive legislation, but with Democrats in charge of both houses of the legislature and the executive branch, there was finally a chance to make some real changes. At the top of the list? Modernizing New York State's abortion laws with the passage of the Reproductive Health Act.
And on January 22, 2019 — the 46th anniversary of Roe v. Wade — the Reproductive Health Act was passed, moving abortion out of New York State's criminal code and into its public health laws, expanding the number of healthcare providers who can legally provide abortions, and extending the period during which abortion is legal to obtain.
In a country where abortion rights are constantly under attack and many states are gearing up to make abortion illegal at the first opportunity, New York State's decision to expand access to abortion feels like a bold stance of support for abortion rights. "There's no question in New York State … we won't be under risk of [abortion rights] ever getting taken away from us," said Melinda DuBois, vice president of health services for Planned Parenthood of Central and Western New York. "The security of knowing … that we'll always be able to provide services [for our patients] is really the most important thing for me."
But even as the Reproductive Health Act removes obstacles for abortion providers, there are issues it still leaves unaddressed. In New York State, more than 40 percent of counties do not have an abortion provider — and even in the counties that do, abortion access can still feel thin on the ground. In Buffalo, New York State's second largest city, it's still possible to get an abortion. But some providers worry that that won't be the case forever — and, troublingly, that there's no easy legislative fix for the problems that plague reproductive rights access in Buffalo and across New York State.
In New York State, more than 40 percent of counties do not have an abortion provider.
~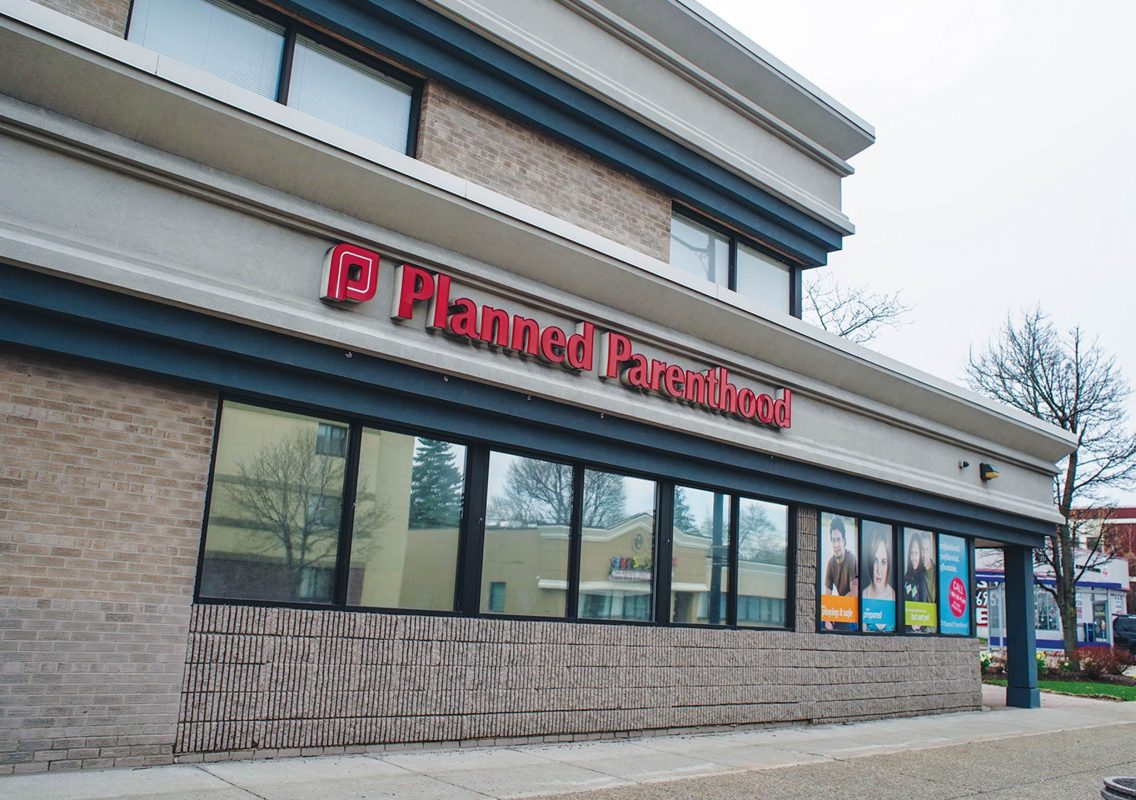 Most abortion providers are deeply aware of the precarity of the work and of the danger they take on by providing abortion services. In Buffalo, that awareness is impossible to avoid: In the fall of 1998, Barnett Slepian, a Buffalo-area physician who performed abortions both in his private practice and at Buffalo Womenservices, was assassinated by a sniper rifle while standing in his kitchen. Slepian was the fourth doctor in the United States to be murdered for performing an abortion. Twenty years later, Slepian remains a presence in Buffalo's abortion-provider community. Many of those working in the space were his colleagues; at Buffalo Womenservices, a plaque in the waiting room reminds patients of Slepian's work, and of the sacrifice he made for standing up for the right to choose.
At the time of Slepian's assassination, I was a 16-year-old high school student living in North Buffalo. Every day on my way to school, I passed by Buffalo Womenservices. And in the months after Slepian's death, I watched as anti-abortion protesters descended on the community and camped outside of Buffalo Womenservices — and as Buffalo's pro-choice community rallied to push back against them.
On a snowy Monday morning this past February, I am back in Buffalo, visiting from my home in New York City. I leave my downtown hotel and make my way to the Buffalo subway to catch a train uptown to Amherst Street Station. Public transportation isn't heavily utilized in Buffalo — most people rely on cars to get around — but for low-income residents, it's a solid option, with a single-line, 13-stop subway that runs up and down Main Street and a few dozen bus lines that criss-cross the city.
If you want an abortion in Buffalo, Amherst Street is your stop: the city's two providers are both walking distance from the station, just a few blocks apart. Kitty-corner to Amherst Street Station is Planned Parenthood, located at 2697 Main Street; a few blocks south, at 2500 Main Street, is Buffalo Womenservices, where Slepian once provided abortions. If you're capable of leaving the city, there are additional options — a few towns north of Buffalo, in the suburb of Amherst, longtime provider Shalom Press provides abortions at Sweet Home Medical; east of Buffalo, in West Seneca, is Planned Parenthood's second Erie County location — but for many Buffalonians, especially those with Medicaid, Buffalo Womenservices and Planned Parenthood are the only feasible options.
Despite their similar locations, Planned Parenthood and Buffalo Womenservices offer very different experiences. At Planned Parenthood, patients receive a medical abortion with mifepristone and misoprostol pills, which stop fetal development and induce a miscarriage. Medical abortions are offered throughout the first 10 weeks of pregnancy; they're often preferred by patients who feel uncomfortable undergoing a surgical procedure, or who'd rather have their abortion at home, on their terms, rather than in a clinical setting.
At Buffalo Womenservices, on the other hand, patients are only offered surgical abortions, which come with their own list of pros and cons. Surgical abortions require an extended office visit — at Buffalo Womenservices, patients can expect to be at the office for a full eight to 10 hours, during which they're offered counseling and access to a variety of resources in addition to their abortion. But once the procedure is complete, the abortion is over and done with; with a medical abortion, it can take 24-48 hours to fully expel one's uterine contents. And, significantly, surgical abortions are available to patients who are further along. At Buffalo Womenservices, abortions are offered up to 19 weeks into a pregnancy.
From a certain perspective, there's little to complain about when it comes to abortion services in Buffalo. In a country where 90 percent of counties don't even have a single abortion provider, a city with two providers, in a county with four providers, almost feels like an abundance. Unlike many other parts of the country, Buffalo abortion patients aren't subjected to a mandated waiting period, or forced to listen to a falsehood-filled speech about the dangers of abortion, or made to endure many of the other traumatic experiences that are routine for those seeking an abortion in the U.S.
To the contrary: at Buffalo Womenservices, abortion is celebrated as an essential and vital part of reproductive healthcare rather than a shameful secret. Just down the hall from the recovery room where patients rest after their abortions is the delivery room for the Buffalo Birthing Center: abortion services and delivery services have been offered out of the same location since the birthing center opened in 2014, a powerful statement about the position abortion should hold in reproductive healthcare.
"Our patients understand that someone looking for prenatal care and someone looking for abortion care — that's the same patient, just at different times in their lives," said Caitlin Hogan, a counseling supervisor at Buffalo Womenservices. It's a progressive attitude that's rare in a nation where abortion is seen as antithetical to motherhood — even though, as Hogan and her colleague Mary Badame remind me, 59 percent of people who seek abortions in the United States already have at least one child.
~
While New York was gearing up to pass the Reproductive Health Act, Alabama was doing its best to shut down abortion access.
But shift your lens slightly, and suddenly Buffalo appears not as a haven for abortion seekers, but as a shadow of what was once considered an unremarkable level of access to the procedure. In the mid-1990s, when Slepian was alive and practicing, he was one of four providers who offered abortions to patients in their private practices; in addition to these OB/GYN offices, people could seek abortions at Buffalo Womenservices, Buffalo's non-Catholic hospitals, and a few other abortion facilities similar to Buffalo Womenservices.
In comparison, today's offerings feel scant. "The access to abortion is much, much decreased [since] 20 years ago," Terri Fregoe, executive director of Womenservices, said over the phone. Many factors contributed to that decrease. Hospitals that once reliably provided abortion services have given in to pressures from anti-abortion protesters, donors, and board members and stopped offering abortions. Physicians who've long been passionate providers of abortion are reaching retirement age, and younger providers aren't stepping in to replace them — in some cases, because it's difficult to get training in abortion services; in others, because taking on the mantle of abortion provider means putting yourself, and your family, at risk of harassment, violence, and even assassination.
And then there's the fact that, for a variety of reasons, providing abortions isn't a particularly profitable business model — something that's only gotten more true as increased access to contraception has reduced the rate of abortions. According to Fregoe, Buffalo Womenservices is only able to continue its services due to the funds that are brought in by the birthing center. And if they cease providing abortions, "I don't know who will be," she told me.
New York State may have robust legal protections for abortion providers — but in Buffalo, at least, those protections aren't incentivizing many people to provide abortions.
What is it like to seek out an abortion in modern-day Buffalo?
If you know where to go and have good insurance coverage or the financial resources to pay for your abortion, the process is relatively painless. But if you don't, things can get complicated quickly. There are only two hospital networks in Buffalo, and one of them is affiliated with the Catholic Church, meaning that roughly 50 percent of the reproductive health providers in the city are a part of a system that considers abortion abhorrent and immoral.
For one woman I spoke with, that religious influence meant that when she called a gynecologist in search of guidance, she was told that the fetus inside her was a life, one that she shouldn't abort. For another woman who had an abortion at Buffalo Womenservices in 2015, it meant that when she called her gynecologist's office to make an appointment for a post-abortion checkup, the receptionist insisted she had never been a patient and should go elsewhere for care. Even patients who don't utilize the Catholic hospital system can still find their plans upended by the long shadow that Catholicism casts throughout Buffalo: if you work for a Catholic employer, as many throughout the city do, your insurance more than likely will not cover your abortion.
Fifty-nine percent of people who seek abortions in the United States already have at least one child.
~
Crisis pregnancy centers — unlicensed clinics that draw patients in with promises of free ultrasounds, then ply them with anti-abortion rhetoric — are surprisingly common in Buffalo, easily outnumbering the city's abortion providers. While some patients who wind up at these centers come out frustrated and annoyed but otherwise unharmed, others face more dire consequences. "We had a patient who went to a CPC and was told that her pregnancy test was negative and she probably miscarried. She assumed that she wasn't pregnant," DuBois told me as we sit in her office at Planned Parenthood. Although this patient managed to connect with Planned Parenthood in time to get proper care, not every patient will — which, DuBois presumes, is part of the CPC's strategy.
Because Buffalo's abortion services are outpatient-only, any health conditions that might complicate an abortion can rapidly make getting an abortion a much more involved endeavor. The nearest hospital that provides abortion services is an hour away in Rochester, but patients may find that they're forced to travel across the state to New York City to get an abortion.
It's not just a lack of hospital participation that forces Buffalonians outside the city for their abortions. It's possible to provide in-clinic abortions past 19 weeks, and although the procedure does get more complicated, there's a more fundamental reason why Buffalo Womenservices cuts off abortions at 19 weeks. Once a pregnancy hits the 20-week mark, an anesthesiologist needs to be on hand for the abortion — and, Badame said, there are no anesthesiologists in Buffalo who are willing to work on an abortion.
That hesitancy to work in abortion services — which isn't just limited to Buffalo's anesthesiologists — doesn't always come from a moral opposition to abortion. "When I first moved back [to Buffalo], I was made aware that there was a shortage of abortion providers," Gale Burstein, a clinical professor of pediatrics at SUNY Buffalo's Jacobs School of Medicine,  said over the phone. She considered getting trained and taking on abortion services as a side gig — but then she became acquainted with the extensive security protocols associated with training to perform an abortion, and began to realize what a major undertaking that side gig could become.
"I just felt like I couldn't take the risk for my personal safety," Burstein told me. And it wasn't just her own physical safety: There was also the possibility that taking on this work would lead to her children "being bullied or humiliated at school when the community found out that I was an abortion provider. There could be protests in front of my house. I just felt at that point in my life, it wasn't worth the personal risk."
The problems that plague Buffalo aren't ones that are addressed by the Reproductive Health Act. Providing legal protections for abortion services is undoubtedly important, but it doesn't reduce the persistent stigma around abortion or require hospitals to start offering the procedure. It doesn't train new providers, or get existing providers the training and equipment necessary to provide third-trimester abortions, or make it safer for existing OB/GYNs to provide abortion services in their private practices. And it doesn't remove the incredible, and undeniable, safety risk that prevents many healthcare providers from even considering providing patients with abortions.
"I think that [the Reproductive Health Act] is similar to [Roe v. Wade]. Theoretically, it's this fantastic, really exciting victory," Buffalo Womenservices' Hogan said. "The reality is that even with Roe in place and with the Reproductive Health Act in place, there are still millions of people who do not have access to abortion care.
"It's a good starting point," she continued — but it's a starting point that leaves many people underserved and without care. And long as the stigma around abortion is allowed to affect where abortion is offered, whether insurance covers it, and how many healthcare professionals are willing to provide it, it's a starting point we won't be moving far from.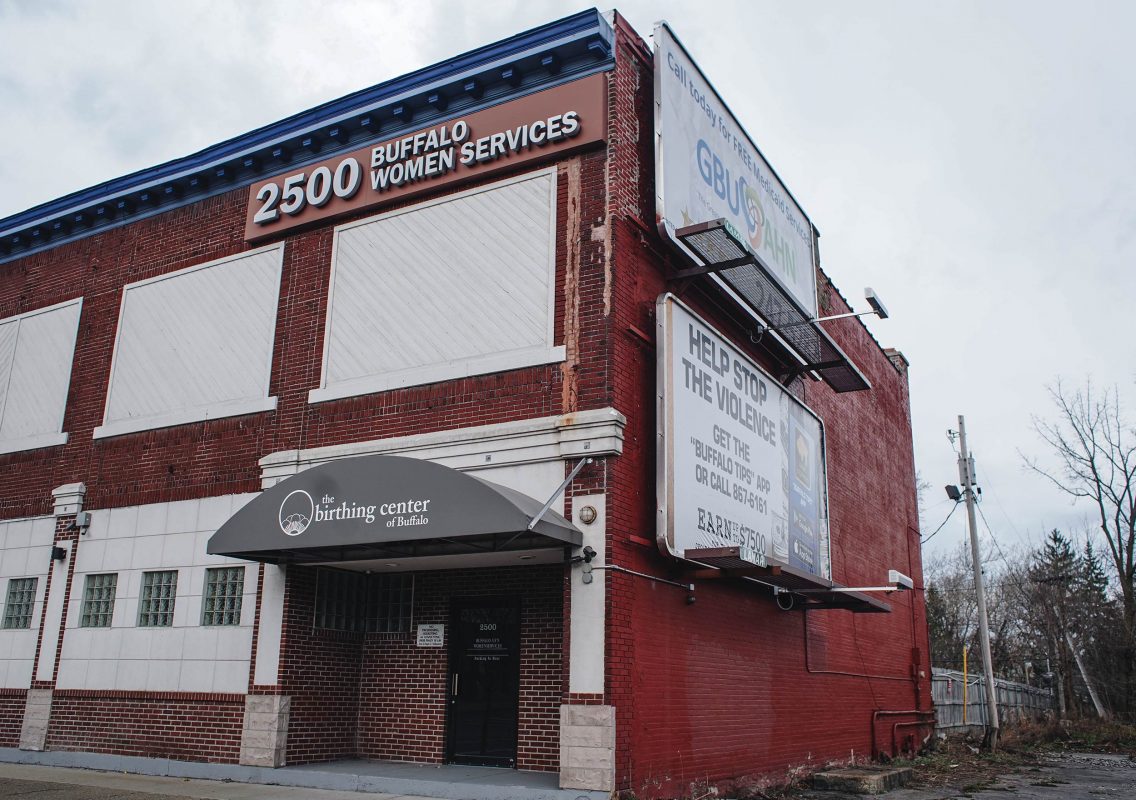 The year that Slepian was assassinated, a second city 900 miles south was also the site of deadly anti-abortion violence. In Birmingham, Alabama, a clinic bombing led to the death of a security guard.
On paper, abortion access in Birmingham is bleak compared with Buffalo. In Alabama, abortion is banned after 20 weeks, except in cases where a pregnancy endangers the life or the health of the pregnant person. Public funding for abortion is only available in the case of life endangerment, rape, or incest, and abortion patients are subjected to a 48-hour waiting period after they received their pre-abortion counseling. And while New York was gearing up to pass the Reproductive Health Act, Alabama was doing its best to shut down abortion access: this past November, 59 percent of Alabamans voted to approve Amendment 2, a law that could outlaw abortion should Roe v. Wade be overturned. 
Despite the vastly different legal landscapes in Alabama and New York, when I speak with people who are immersed in the Birmingham pro-choice community, the story that I hear isn't much different from the one I heard in Buffalo. "It's increasingly difficult to find abortion providers who are willing to do this work, not because they don't want to, not because they don't believe in it, not because there aren't providers who can, but just because they're afraid that their career will suffer because of this minority of anti-abortion people and groups who have targeted them," said Barbara Ann Luttrell, director of communications and marketing for Planned Parenthood Southeast, which services Alabama, Georgia, and Mississippi.
While New York was gearing up to pass the Reproductive Health Act, Alabama was doing its best to shut down abortion access.
~
After my day visiting abortion providers of Buffalo, I made my way east of the city to Cheektowaga, to the Buffalo Airport, to board my flight home to New York City. The flight from Buffalo to New York is just under an hour; though with security and boarding and traveling to and from the airport, your full travel time ends up close to the six hours it takes to drive from one city to the other.
This is the trip you'd likely have to make if you needed an abortion later in your pregnancy; if, due to financial problems or unexpected complications or health concerns, you found yourself unable to get an abortion in Buffalo. For an exhausted reporter who's eager to get home, it can be an uncomfortable and stressful journey. For a pregnant person anxious about their health and finances, it is often significantly worse — if it's even possible to assemble the time and money that's necessary to make the round-trip journey from one end of New York State to the other. "If you tell somebody from rural Western New York that they have to travel to New York City, you might as well tell them they have to go to the U.K.," Badame told me. Hogan, who accompanied a loved one on an abortion-related trip to New York last year, confirms this. "Even working in abortion, and knowing all the ins and outs of it, we were both so surprised how hard it was to get there."
And yet even in a state that routinely receives high ratings and applause for its support for abortion, this trip is seen as an acceptable barrier to abortion access, an unremarkable hurdle rather than an unconscionable denial of access to a necessary medical procedure. So long as abortion retains its stigma — so long as it is seen as an optional procedure providers have every right to deny someone access to, so long as hospitals and reproductive health providers are under no obligation to perform it  — this trip will continue to be a part of the story of abortion in Buffalo.
Lux Alptraum is the author of "Faking It: The Lies Women Tell About Sex — And the Truths They Reveal," and a columnist for the tech magazine OneZero. Her smart commentary about sex, feminism, and pop culture has been published in a number of outlets, including The New York Times, Cosmopolitan, and Hustler.
More Stories from Postindustrial