July 28, 2019
Jasiri X is listening, and he doesn't like what he hears
The Pittsburgh rapper and activist aims to 'channel some of that anger into something positive'
~
By Michael Machosky // Photos courtesy of Jasiri X
Beneath the vast superstructure of the business of hip-hop in America — this music borne of black struggle that now spans the planet — there's a working class. 
For everyone below the top 1 percent, it's not about dating models, designing shoes, and appearing in Doritos commercials. There's a mic and a stage and a spotlight, but it's not as bright as it is in some places. It's really about putting in the work. 
For Jasiri X, 36, of Pittsburgh, this work is listening. 
Listening to the world, and responding in rhyme. Hearing the streets, and never straying far from the streets: marching, petitioning, shouting, rallying, organizing, protesting. In the wake of the killing of Antwon Rose II — the unarmed 17-year-old fatally shot in the back by a police officer in a suburb of Pittsburgh — that work has been particularly focused. 
On a cold day in March after East Pittsburgh Officer Michael Rosfeld was acquitted in Rose's death, Jasiri X, a slim, intense rapper/activist, was linked arm-in-arm with the college and high school students who walked out of their classes and into the streets. That night, he opened the offices of his organization 1Hood to anyone prepared to spit a verse in response. About 30 young people crowded into the makeshift studio, filling it with music well into the night.
"Trump's win ironically gave me more validity. I knew I could do an anti-Trump song, but Trump isn't the father of white supremacy. He's the beneficiary."
~
"For me, it's therapeutic," Jasiri X said. "Writing about these incidents has been a way to channel some of that anger into something positive." 
Unlike a lot of current hip-hop — and its endless glorification of the self — Jasiri X's songs are about things. "The Whitest House" is his latest to spread far beyond Pittsburgh, perhaps one of the most pointed and effective protest songs of the Trump era. Though it may seem like it at first, it's not strictly about Trump. 
"There's this line, 'Progressive whites so horrified/We tried to tell y'all/you ignored the signs,'" Jasiri X said. "For me, it was something white people needed to see for themselves. Trump's win ironically gave me more validity. I knew I could do an anti-Trump song, but Trump isn't the father of white supremacy. He's the beneficiary." 
"There's this idea that if Trump gets voted out, everything goes back to normal — that's the Democratic narrative. I completely reject that. The Whitest House is America." 
Jasiri X, born Jasiri Oronde Smith, got into activism at a fairly young age. 
"I'm from the South Side of Chicago," he said. "Growing up, it was a 100 percent black experience. I went to Catholic school, and some nuns and teachers were white, but everyone else was black."
Then, his mother, a nuclear engineer, got a job at Westinghouse and moved the family to the mostly white Pittsburgh suburb of Monroeville. 
"I had never seen face-to-face racism before," Jasiri X said. "My first response was to fight." 
That wasn't going to cut it. Suspension, and worse, loomed. For his mother, education was everything. 
So he started writing, mainly about the culture shock of going from an all-black to an all-white environment. He began to thrive, even convincing the school to offer a black history class. 
College followed, and some aimless years. He eventually found the Nation of Islam — the religion based on Islam, and associated with black nationalism, led by the controversial Minister Louis Farrakhan. He took the name Jasiri X and eventually became a minister. Deeply enmeshed in the community, he worked to counter the violence that he saw in many Pittsburgh neighborhoods. 
He said he left the Nation of Islam, which is designated as a hate group by the Southern Poverty Law Center, about seven years ago. 
"I feel like I have a different ministry," he said. "My ministry is art." 
He founded 1Hood Media, "a collective of socially conscious artists and activists who utilize art as a means of raising awareness about social justice matters," in 2005. At protests and marches, their distinctive black-and-gold logo is seemingly everywhere. It's intended as a safe space for youth to learn and grow and make art.
~
While New York was gearing up to pass the Reproductive Health Act, Alabama was doing its best to shut down abortion access.
"Working with Jasiri has truly been an amazing experience," said Penn Hills Senior High student Kahlil Darden. "He has been much more than an employer and boss, but a mentor and a big brother. Jasiri has pushed me to go outside of my comfort zones to fight for the change I want to see in my community. Jasiri has played a huge role in my activist journey, he has encouraged and guided me on how to do things and to never be afraid of anything that comes, because he would always have my back and support me in whatever ways needed." 
In 2007, Jasiri X posted "Free the Jena 6" on Myspace. The song quickly made its way around the country, establishing Jasiri X as a rapper and social justice activist. 
He met activist and singer Harry Belafonte and made his presence felt among the ranks of socially conscious rappers, working with Public Enemy's Chuck D, David Banner, Rhymefest, Common, and Talib Kweli. 
"He cares about his art, and he works very hard at things," said Paradise Gray, a Pittsburgh-based activist and hip-hop legend with the group X-Clan. "Those very same qualities make him a great activist. He doesn't wait for something to happen to his family directly. He looks at other people as his extended family. He takes stock in other people."
Though there have been massively popular rappers to come out of Pittsburgh — notably Wiz Khalifa and the late Mac Miller — they all eventually left the city. Jasiri X, however, finds the city to be as good a base of operations as any. 
"The main center of gravity is the internet," Jasiri X said. "It's not a place. For me, the draw of Pittsburgh is that it's inexpensive to live. I can thrive financially — and I don't have to keep killing myself trying to live in New York or L.A.
"If you're interested in fame, you should probably go elsewhere." 
Selling music was never the point. 
"The album sales model was never one I used," Jasiri X said. "Most of my music, I gave away for free. What am I going to do — make money off Antwon Rose, or Trayvon Martin?"
He has received several fellowships, including a Nathan Cummings Foundation Fellowship in music, and a Robert Rauschenberg Foundation Artist as Activist Fellowship. 
Money isn't something he raps about much. Sex and drugs — fairly common subjects in rap, as in pop music — don't seem to interest him much, either.
Instead, it's "What if the Tea Party was Black?" — a thought experiment that wonders how America would respond to a gun-toting anti-government movement that wasn't white. "Don't Let Them Get Away with Murder" is about the police killings of black people. "Who's Illegal?" takes on anti-immigrant hysteria. "People Over Profits" pushes for working-class solidarity and livable wages — with a video shot at a protest of Pittsburgh healthcare behemoth UPMC. "Checkpoint" is about a trip to Israel and Palestine, and what it's like to live under martial law there. 
The Rosfeld acquittal weighs heavily on him.
"It's been a failure to hold police accountable,"  Jasiri X said. "If we saw a teacher hitting a student, and it was on video, they'd be fired. There's never a case where the police say, 'We messed up.' It's always making excuses and fighting back. If you can't even admit when you're wrong … it seems to defy logic. Rosfeld just got away with shooting a young man, on video — and nothing happens." 
"It comes down to white supremacy. It's a slave-catcher mentality — that the police are really here to keep white people safe from the others — black, brown, and indigenous people." 
It led him to question his life in Pittsburgh. 
"Antwon Rose was 17 — my son is 18. I don't want to wait for the next thing to happen. I'm trying to prevent the next thing from happening."
~
"Pittsburgh is openly racist," Jasiri X said. "It's not subtly racist. The big drawback is that racism, and its failure to address it in a meaningful way, causes black people to leave. The trial has me questioning whether this is a place I want to stay. Do I need to be in a more welcoming place?" 
"We've got to admit it. It's racist. Then take the steps to deal with it." 
Jasiri X started a petition to fire Pittsburgh Fraternal Order of Police President Robert Swartzwelder after a grand jury found that he interfered with investigations of two police shootings of civilians. It has more than 28,000 signatures so far. 
Curiously, he still considers himself a "glass-half-full" optimist. 
"The most inspiring thing is all these students taking to the streets," he says. "The other night, this young girl took the bullhorn and just took over like she was born to do this." 
As a father, at least a little optimism is practically required. 
"I want a better world for my son than I had," says Jasiri X. "Antwon Rose was 17 — my son is 18. I don't want to wait for the next thing to happen. I'm trying to prevent the next thing from happening."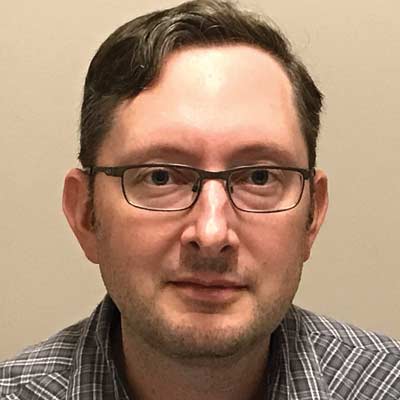 Michael Machosky is a writer and journalist with nearly two decades of experience writing about everything from food to film, art, travel, books and music. He lives in Greenfield with his wife, Shaunna, and their son.
More Stories from Postindustrial