November 3, 2019
Making a brownfield green
In Pittsburgh, development for a new era rises on a former steel site along the river
~
STORY By Kimberly Palmiero / Photos courtesy of ReMake Group

Old manufacturing sites in Postindustrial cities are often reminders of a former era of prosperity.
But in Pittsburgh, the Hazelwood Green development could become a standout example of prosperity in the near future. Pittsburgh foundations collaborated to purchase the land along the Monongahela River in 2002, after closure the mills devastated the communities around it.
Since then, Almono LP—made up of Claude Worthington Benedum Foundation, Richard King Mellon Foundation, and The Heinz Endowments— retained consultants to execute a broad vision for the property. The adjacent Mill 19, a 1940s steel superstructure, also is part of Hazelwood Green but owned by the nonprofit RIDC and will be an anchor for business tenants.
ReMake Group CEO Rebecca Flora has been focused on preparing the site for development.
"This is being pushed as a world-class model for sustainable development," Flora, project director and authorized agent on behalf of owners Almono LP, said last week.
"This is being pushed as a world-class model for sustainable development."
~
Up next: The development will enter a "new phase in January 2020 when…. the ReMake Group completes its three-year contract," according to a statement issued Tuesday on behalf of the Almono partnership.
A new project agency is expected to be announced later this year, according to the statement.
Now that key infrastructure, design guidelines, and criteria for development are in place, the "focus at Hazelwood Green will shift principally to marketing, promotion and development."
"Rebecca's contribution to this development has been immense," said Grant Oliphant, president of The Heinz Endowments, one of three Pittsburgh foundations that own Hazelwood Green, in a prepared statement on Tuesday. "She has worked tirelessly and thoughtfully in bringing together the various constituents under circumstances that have been challenging and extremely complex.
"We are especially grateful for the ways that she has most successfully engaged and collaborated with the Hazelwood community and the city."
Flora said Wednesday that with the property mobility and access to and from the site, Hazelwood Green offers "the chance to create a new future that connects all people to economic opportunities, to lead the world again, not to follow based on outdated paradigms."
Mill 19 opened this year with its first tenant, Advanced Robotics Manufacturing Institute. While also part of Hazelwood Green, Mill 19 is owned by RIDC, a regional development corporation that transformed the former steel superstructure heap into a three-story workspace that will feature a solar array.
The solar panels are being installed on the roof.
"This is a demonstration of what's possible," Don Smith, president of RIDC, told Pittsburgh's KDKA-TV recently. He told the station that the project will show "how you can use the new technologies and how new buildings on an old site can really blend into the future of Pittsburgh."
Mill 19 was designed to be environmentally sustainable, with thermal efficiency and rainwater gardens for water reuse.
Carnegie Mellon University's Advanced Robotics for Manufacturing Institute and CMU's Manufacturing Futures Initiative are located there, offering an anchor for jobs.
Elsewhere in Postindustrial regions, in Illinois, the former Northwestern Steel & Wire was redeveloped mostly for industrial use. In Fairborn, Ohio, the National Center for Medical Readiness — offering training for emergency personnel — now stands on the site of a former cement mill. In Beech Bottom, W. Va., a former steel mill is now a 600-acre industrial park
There's also a history of redeveloping brownfields in Western Pennsylvania.
The former Carnegie Steel in Homestead is now shopping and housing. Homes now stand on a former slag heap for steel mills in Squirrel Hill.
In Hazelwood, Jones & Laughlin built the company's first steel mills there in the 1880s, followed by LTV. The plants shut down for good in 1997. That closure devastated Hazelwood and other nearby neighborhoods.
Flora emphasized her firm—she and her daughter, Katrina—worked with Hazelwood residents on several development issues, including "weaving the street grid into the neighborhood."
"We want to create a positive pedestrian experience"
~
"The intent is not for it to be its own isolated place but to become part of the broader neighborhood," Flora said. "There's a whole series of activity to make sure this is knitted into the neighborhood."
And the neighborhood has been involved in the conversation. Pittsburgh's Planning Commission on Tuesday adopted the Greater Hazelwood Neighborhood Plan, a collaborative effort that outlines ways to improve the community while preparing for growth.
"The Greater Hazelwood community came together to share their visions for the neighborhood and how those visions could be achieved," Ose Akinlotan, project manager for the city, said in a prepared statement. "Over the past two years we have used those comments to create a plan for development with displacement that will help to improve the community."
At completion, there could be up to 3,000 dwelling units on the site, though no master developer has been selected yet.
Getting around will favor not just cars, but bikes, scooters, and other forms of transportation. The plan also will encourage fewer single-occupancy vehicles, Flora said, by measures such as putting in fewer parking spaces. Bike lanes will be tied to the site so people can commute two and from work.
City officials and Pittsburgh Water and Sewer Authority are working to connect Oakland to the site to encourage those from the university community to move to and work in Hazelwood.
For the city to grow in population, neighborhoods must have amenities people are seeking.
"Lawrenceville and East Liberty the infrastructure can't handle much more and that's our target market. For the city to grow, I think and not in a big exponential way but to be competitive they want sites like this," Flora said.
---
EDITOR'S NOTE: This story has been updated to reflect additional information regarding the role of Almono LP, the Regional Industrial Development Corp., ReMake Group, and the Greater Hazelwood Neighborhood Plan.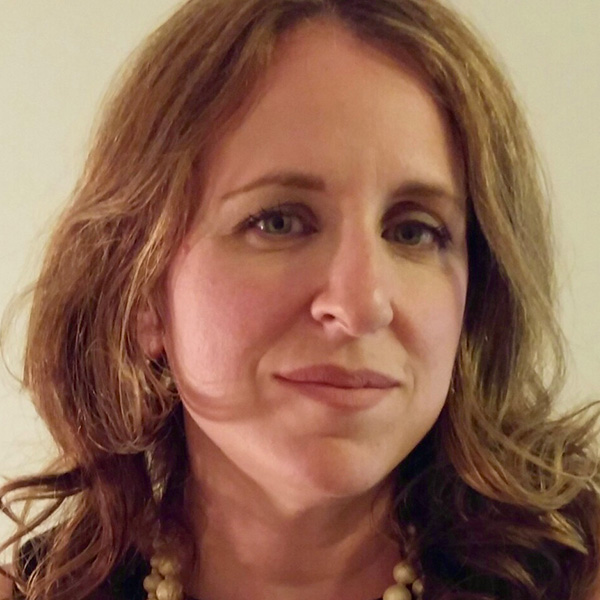 Kimberly Palmiero is CEO and Editor-in-Chief of Postindustrial. She also is a senior editor for iGeneration Youth and immediate past president of the nonprofit Press Club of Western Pennsylvania. A small business owner, she also was a managing editor for Trib Total Media. She is based in Pittsburgh.
More Stories from Postindustrial