Across the U.S., a small number of police officers who shoot people are charged with a crime, and fewer still are convicted.
A jury on Friday night found former East Pittsburgh police officer Michael Rosfeld not guilty in the fatal shooting of 17-year-old Antwon Rose II during a traffic stop last year.
Rosfeld is one of at least 43 nonfederal officers involved in an on-duty fatal shooting since 2005 who weren't convicted, according to research by Philip Stinson, associate professor in the criminal justice program at Bowling Green State University in Ohio.
Prosecutors don't often bring charges against police, but when they do, they have to show that a reasonable officer would not have perceived such a threat.
~
Judges and juries in bench trials are seemingly very reluctant to second-guess their decisions
"What we see is when an officer who is a defendant takes the witness stand and subjects themselves to cross-examination, and they testify they felt they had to do it, and they talk about what their perception was, judges and juries in bench trials are seemingly very reluctant to second-guess their decisions," said Stinson, who previously worked as a police officer and attorney.
Since 2005, 98 nonfederal officers were arrested for murder or manslaughter in on-duty shootings. Of those, 35 were convicted of a crime, 43 were not convicted, and 20 cases are still in court.
That's out of the 900 to 1,000 times each year U.S. police officers shoot and kill someone, Stinson said, based on data compiled by The Washington Post. Most shootings committed by on-duty police are found to be legally justified, so no charges are filed, Stinson said.
The bar for convicting an officer is high: Two Supreme Court cases, one in 1985 and another in 1989, established that an officer's use of deadly force should be reasonable, based on probable cause, and should be judged from the officer's perspective at the scene, considering that they have to make split-second decisions.
Allegheny County District Attorney Stephen A. Zappala Jr. charged Rosfeld with homicide after viewing the video of the June 19 traffic stop.
Rose, who was unarmed, was fleeing from the traffic stop in East Pittsburgh. Rosfeld — who had been sworn in as an East Pittsburgh officer that night — pulled the vehicle over to investigate reports it was involved in a nearby drive-by shooting. He shot Rose, who was a passenger in an unlicensed taxi, as the teen ran away.
Rose was a student at Woodland Hills School District, where his family said he participated in the gifted program and played the saxophone in the jazz band.
~
Ideally, police officers in the communities know the people who live there
The teen's death focused public attention on police training and the relationship between police departments and the communities they serve. Following Rose's death, borough leaders in the community of 1,800 disbanded the East Pittsburgh police department and state police took over public safety on December 1. The department consisted of mostly part-time officers who worked for $15.60 per hour without benefits, according to the letter the borough sent to residents.
Pennsylvania has around 1,150 police departments. The number and size of the departments — some with just a few officers — lead to uneven training based on a community's resources and standards, Stinson said.
University of Pittsburgh professor David A. Harris said that policing — and communities — could be strengthened by the consolidation of public safety services.
"You can find really good [departments] in the same state as you can find not-so-good ones —  that's the problem," said Harris, an expert on racial profiling, a law professor at the University of Pittsburgh, and the creator of the Criminal Injustice podcast.
"With a hyperlocalized system like that, you will continue to have a problem. You will have a really good police department somewhere, but the police department next door doesn't have to be the same."
Ideally, police officers in the communities know the people who live there, he said.
Beyond that, "You have to have police departments set up with proper standards. Rosfeld [couldn't] even be disciplined for this because they had no use-of-force policy. If you have no policy, there is no way someone can violate it."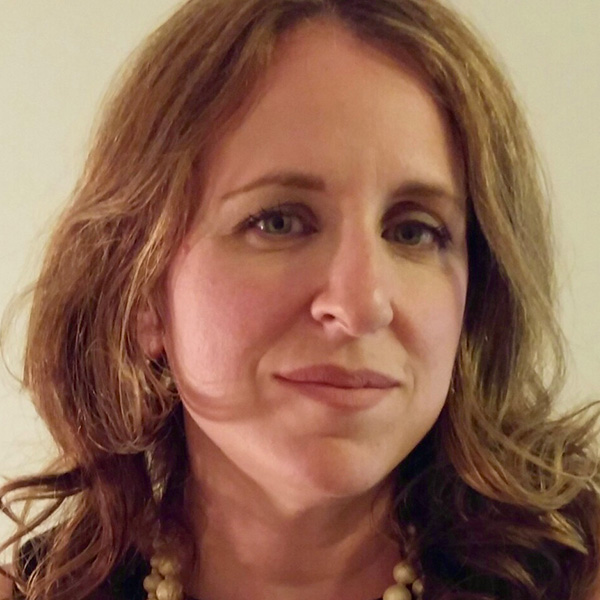 Kimberly Palmiero is CEO and Editor-in-Chief of Postindustrial. She also is a senior editor for iGeneration Youth and immediate past president of the nonprofit Press Club of Western Pennsylvania. A small business owner, she also was a managing editor for Trib Total Media. She is based in Pittsburgh.
Carmen Gentile has worked for The New York Times and CBS News, among others. His book, "Blindsided by the Taliban," documents his life as a war reporter and the aftermath of his brush with death after being shot with a rocket-propelled grenade while embedded with U.S. Army forces in Afghanistan.
More Stories from Postindustrial