Tammy is a Poverty Expert, Nationally Sought After Speaker, Executive Producer of We Wear The Mask, a documentary released in 2017 highlighting the stigma associated with women in poverty and The Owner of T3 Consulting and T3 Media. Her work has been featured in The Pittsburgh Post Gazette. She is a mother of five and grandmother of 17. She now lives in Pittsburgh and is raising her granddaughter.
In this episode, we question how much money has been wasted by continuing to address the issues of poverty in the same ways, year after year. What is the human cost of not getting this right? We should be ringing alarms.
Tammy shares her own issues with food insecurity and how she worked to overcome her subconscious, trying to fill the void of never having enough to eat. She has found that many individuals she works with are experiencing food insecurity because of the time they spent as a younger person without regular access to food. We also talk about what it feels like to teach others a vital concept when you have not fully learned it yourself, and how important it is for you to go on teaching it anyhow.
Circles USA has been working on an issue called The Cliff Effect, which penalizes people for taking steps to get out of poverty. Tammy explains the trap of government subsidies and how people are really being impacted by the "cliff". She describes the very real situations facing many Americans living under the poverty line who are unable to break out.
Check out her events!! On Friday, November 8th Tammy is hosting an anniversary party for The Gallery on Penn. Join us there!
Also check out Tammy's book, Spending Log. 
---
You can find Tammy on social media: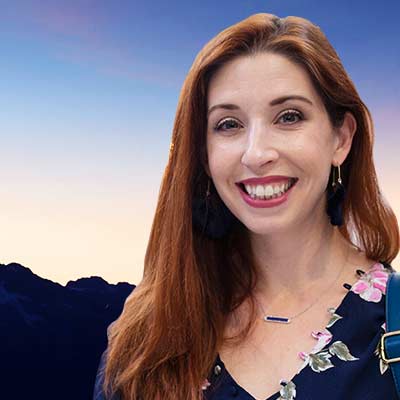 Laura Rock With a background in software and sales and marketing, Empower by Example host Laura Rock found that those skills did not translate easily to being a stay at home mom of two little kids. She tried network marketing, writing a blog and volunteering, but those endeavors did not fulfill her part time. In 2017 Laura founded The Rock Family Foundation to serve young women of color who are exiting foster care and other county run services. Going from for-profit sales to non-profit management was a huge switch, and Laura found ways to pull in the strategies and benchmarks from her past career into the private foundation. With an emphasis on collaboration and synergy The Rock Family Foundation attempts to build relationships between traditional funders and unconventional programming. And a central awareness campaign focusing on nonprofit leaders in urban PA became important to showcase those relationships, as did telling the stories of the young women transitioning to the next phases of their lives.