Michelle and I recap the articles, conferences, films and studies have come out regarding implicit bias and gender equity since we last spoke.  We also give listeners some background information about how the mission of The Rock Family Foundation was determined, and how we hear the same question over and over: Why girls???
Specifically, why young women of color, and why these specific transition points, county placements and referrals?  From foster care to juvenile justice – how can we empower these girls to transition to a sustainable life?
Let's dive in!
There has been a big buzz in October 2019 around gender equity.  From Melinda Gates to a study by the Women's Philanthropy Institute, we are finding that women and girls are funded as an afterthought. 1.6% of philanthropic contributions in the US goes to women and girls specific programs.  $338 Billion total contributions, $6.3 Billion total for women and girls.
We discuss what we can all be doing to support gender and racial equity in our day to day lives.  Michelle speaks to what needs to change in the philanthropic communities in order to further racial and gender equity.  We should consider who holds the power, what systems are we working in, and how can we highlight these inequities in the actual work.  How do more women and more women of color find themselves at the table, or how they can set their own table?  How can we begin the work that you know needs to be done.  How can we change the systems?  Can we change the rules or replace the rule makers?
We hope that we gave you a lot to think about, from statistics and percentages, to ways you can make change right where you are today.  Join us in the Empower by Example Facebook group to continue the discussion and share you ideas and tips with a network of people who are making the moves and changing the systems each day.
---
Links to learn more:
2019 Black Girls Equity Alliance Equity Summit
Information about the 1.6% statistic
Pittsburgh black owned businesses
Pushot: The Criminalization of Black Girls
Empower by Example Facebook Group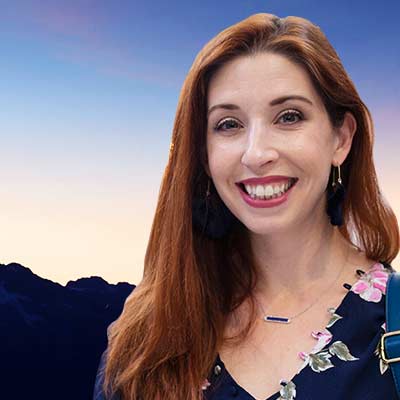 Laura Rock With a background in software and sales and marketing, Empower by Example host Laura Rock found that those skills did not translate easily to being a stay at home mom of two little kids. She tried network marketing, writing a blog and volunteering, but those endeavors did not fulfill her part time. In 2017 Laura founded The Rock Family Foundation to serve young women of color who are exiting foster care and other county run services. Going from for-profit sales to non-profit management was a huge switch, and Laura found ways to pull in the strategies and benchmarks from her past career into the private foundation. With an emphasis on collaboration and synergy The Rock Family Foundation attempts to build relationships between traditional funders and unconventional programming. And a central awareness campaign focusing on nonprofit leaders in urban PA became important to showcase those relationships, as did telling the stories of the young women transitioning to the next phases of their lives.