We have touched on the dark side of philanthropy on this podcast before, but Jake and I take a deep dive here.  How did we get here and how do we do these jobs with the knowledge that our daily lives are surrounded by privilege?  And what does it look like to work with us?  Our organizations have many parallels, but we are at different phases in our process creation.
The Opportunity Fund was established upon the death of Gerri Kay to continue her life's work.  Opportunity Fund awards grants to small to midsize arts organizations, and  organizations and initiatives that advance social and economic justice.  They have a two-step application and the they grant in two cycles each year.  They try their best to be as transparent as possible.  Their grant application process is steeped in humanity, and the way they operate as neighborhood partners has won the hearts of funders and grant applicants alike.
What is social justice?  For Jake in the case of philanthropy, in each area they fund there is also a status quo and it is benefiting some and leaving out others.  We mention the latest report on  Pittsburgh's Inequality Across Gender and Race and we agree that the work being done by organizations like New Voices Pittsburgh.  When organizations meet with us to educate us, their perspective becomes part of the lens we use to determine which programs will be effective.  I explain to Jake that since they took time away from their day to educate me, so I felt the need to try to come up with an hourly rate.
Join us for the second half of this interview on 11/25 where we talk about navigating imposter syndrome.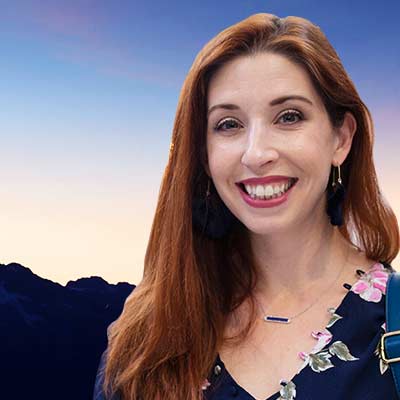 Laura Rock With a background in software and sales and marketing, Empower by Example host Laura Rock found that those skills did not translate easily to being a stay at home mom of two little kids. She tried network marketing, writing a blog and volunteering, but those endeavors did not fulfill her part time. In 2017 Laura founded The Rock Family Foundation to serve young women of color who are exiting foster care and other county run services. Going from for-profit sales to non-profit management was a huge switch, and Laura found ways to pull in the strategies and benchmarks from her past career into the private foundation. With an emphasis on collaboration and synergy The Rock Family Foundation attempts to build relationships between traditional funders and unconventional programming. And a central awareness campaign focusing on nonprofit leaders in urban PA became important to showcase those relationships, as did telling the stories of the young women transitioning to the next phases of their lives.