In this episode we discuss the results of the Inequities Affecting Black Girls in Pittsburgh and how the Alliance works together to change longstanding policies in these systems. Kathi discusses examples of issues such as the school to prison pipeline, the adulteration of black gils and having honest conversations with high school students. BGEA invites a panel of black girls to lead their summit, set the agenda and frankly discuss their experiences. Dr. Elliott and Laura discuss implicit bias and racism within our institutions and systems.  
Dr. Kathi Elliott is the CEO of Gwen's Girls. They provide services to girls ages 8-18 by offering opportunities that these girls would not typically have access to in their day to day lives. Dr. Elliott is continuing the work started by her mother Gwendolyn Elliott in 2002 when Gwen's Girls was formed. In addition to after school programs and community outreach, Kathi also heads the Black Girls Equity Alliance, a partnership whose mission is to analyze and direct positive changes in the different systems that serve black girls in Pittsburgh. The four workgroups of the BGEA focus on are Education, Juvenile Justice, Child Welfare and Health and Wellness. 
The Gwendolyn Elliott Institute is a part of Gwen's Girls that examines issues affecting girls of color nationally. There is an annual summit of the Black Girls Equity Alliance in Pittsburgh where leadership from the Gwendolyn Elliott Institute attempt to break down the traditional silos in these systems to start conversations to improve the lives of these girls. Several years ago, Kathi found that the foundation community was having a parallel conversation about black males, so the BGEA reached across to pose the question "But what about the girls?" The result of these conversations led to the publishing of 2014 report detailing the inequities.
---
If you are interested in learning more about Gwen's Girls, their work and how you can volunteer to serve the girls in their program you can register here: gwensgirls.org/get-involved/volunteer/
---
You can find Gwen's Girls on social media on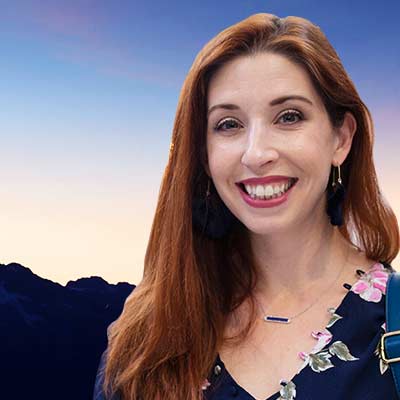 Laura Rock With a background in software and sales and marketing, Empower by Example host Laura Rock found that those skills did not translate easily to being a stay at home mom of two little kids. She tried network marketing, writing a blog and volunteering, but those endeavors did not fulfill her part time. In 2017 Laura founded The Rock Family Foundation to serve young women of color who are exiting foster care and other county run services. Going from for-profit sales to non-profit management was a huge switch, and Laura found ways to pull in the strategies and benchmarks from her past career into the private foundation. With an emphasis on collaboration and synergy The Rock Family Foundation attempts to build relationships between traditional funders and unconventional programming. And a central awareness campaign focusing on nonprofit leaders in urban PA became important to showcase those relationships, as did telling the stories of the young women transitioning to the next phases of their lives.